Cruising / Gear
PENSACOLA. FLORIDA (USA) - The owner of a Roberts DS440 credits his Manson Supreme Anchor with keeping his steel sailboat seaworthy when Category 2 Hurricane Sally struck the Florida panhandle on September 16.
Read more: Manson Supreme Anchor Holds Roberts 44 Through...
Drawing on experience in both mechanical and textile product design the new XTX Soft Grip Clutch uses a combination of new materials to offer mid load rope holding in a lightweight, compact device.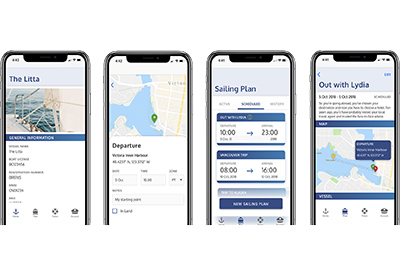 The Sailing Plan is a Canadian small vessel safety app that is a fast and easy-to-use tool for creating, filing and sharing sailing plans before heading out on the water.
As boat builders clamber to create ever-bigger platforms for ever-more generous budgets, the entry-level cruiser has become an elusive animal. Sure, if you want to daysail, there are plenty of small open boats from which to choose, but if you want a freshly built pocket cruiser, you're in for a long search.
Read more: Sneak Peek: Beneteau Oceanis 30.1 Little Big Yacht